Downtown Office Space in Buffalo, NY
Where Tradition Meets Innovation
Discover the pinnacle of business locations with Main Place Liberty Group's downtown office spaces in Buffalo, NY. Our iconic trio - the Liberty Building, Main Place Tower, and 390 Main Street - are designed for businesses that aspire to stand out in the city's bustling heart.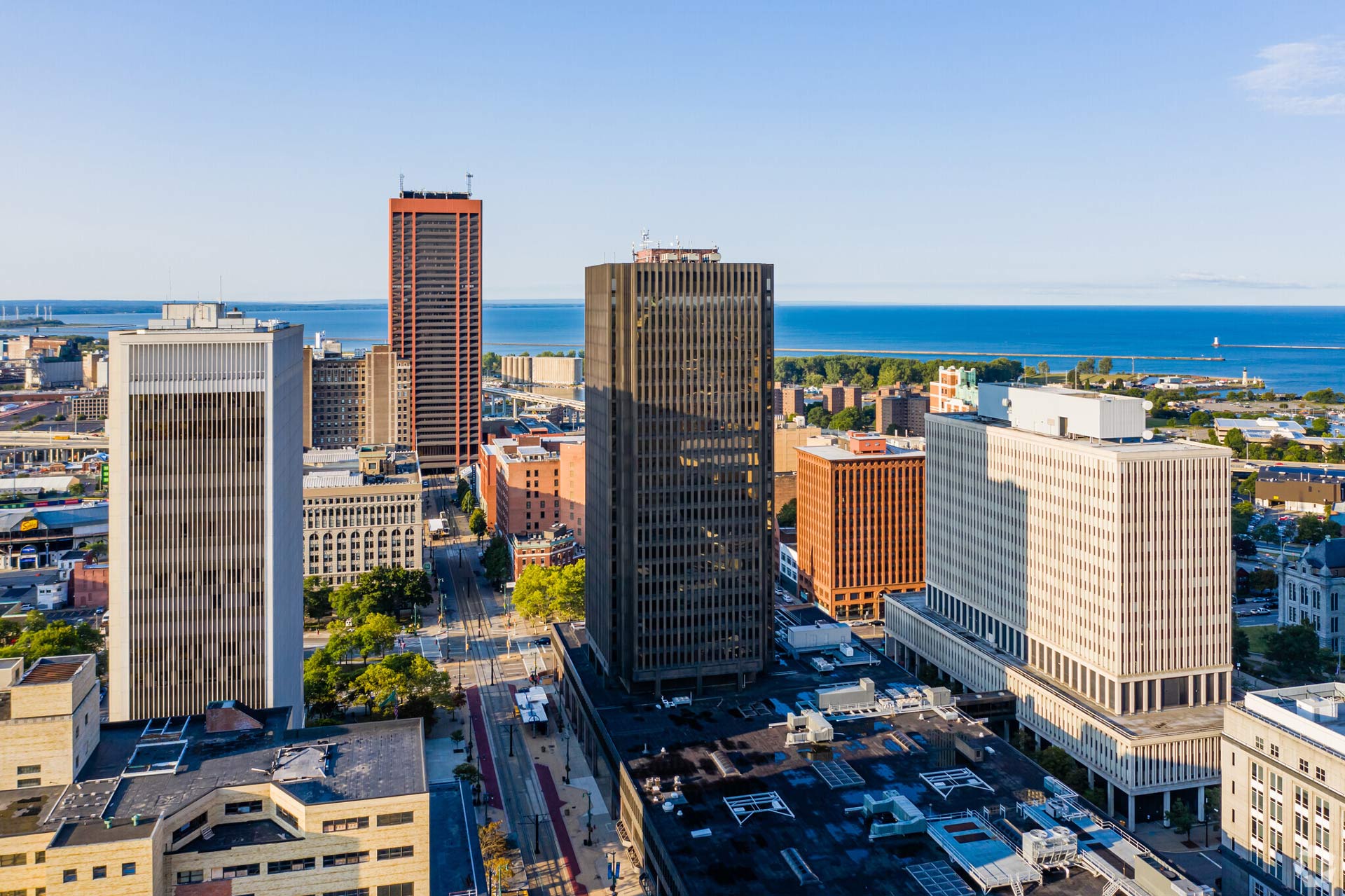 A Symbol of Sophistication
Experience the perfect blend of classic charm and modern amenities at the Liberty Building. Your business will leave a lasting impression on the Buffalo skyline with its sophisticated architecture and advanced facilities.
Elevate Your Brand
Rise above with Main Place Tower. Its strategic location offers panoramic views that symbolize your business's vision and ambition. Here, every glance is a statement of your brand's stature.
The Hub of Innovation
Join the forefront of innovation at 390 Main Street. Tailored for forward-thinking professionals, this space is a catalyst for creativity and growth, setting the stage for your business to thrive.

Lifestyle at Your Doorstep
Our properties are more than just office spaces; they are the epicenter of Buffalo's vibrant lifestyle. Step outside to a world of dining, shopping, and cultural experiences that await your team and clients.
Experience the Main Place Liberty Difference
Don't just imagine the future of your business - shape it. Main Place Liberty Group is where your business narrative evolves. Embrace a workspace that's as dynamic as your vision.