Convenient Downtown Buffalo, NY Parking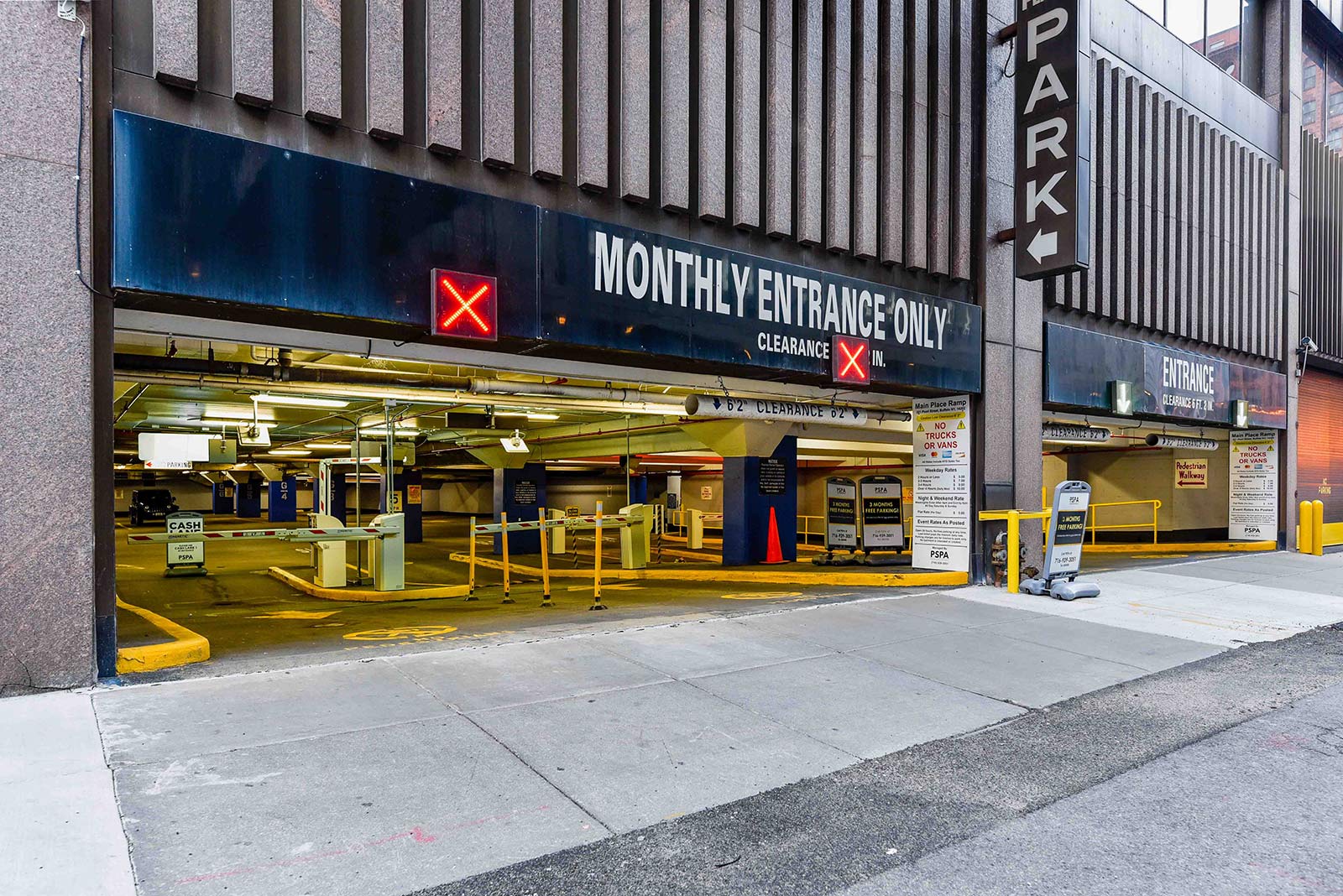 Are you looking for an easy, stress-free parking solution during your work hours in Downtown Buffalo? Say goodbye to the hassle of finding a parking spot around the city. At Main Place Parking Ramp, we provide 1,000 parking spaces in our parking garage, conveniently located below the Main Place Tower. Whether you work in our building or not, our central location allows you to park and easily reach your destination.
Effortless Off-street Parking in Downtown Buffalo
Complement your above-ground activities with our underground parking garage, which accommodates 1,000 vehicles. Downtown residents and daily office users can opt for our monthly passes and select their preferred spot! Additionally, we offer daily and hourly passes perfect for off-street parking. Thanks to our fully automated systems, you can enjoy smooth ingress and egress, saving valuable time to do what you'd rather be doing.
Main Place Ramp Rates:
2 Hours or Less: $5.00
2-3 Hours: $7.00
3-4 Hours: $9.00
4+ Hours (Max): $10.00
Monthly Parking Rates:
Regular: $160.00 (EFT), $165.00 (Invoiced)
Reserved: $300.00 (EFT), $305.00 (Invoiced)
Get in Touch With Us
Please fill out the form below to request more information, or contact us today. We will be sure to respond promptly.
Request More Information Contact Us