Downtown Buffalo, NY Office Spaces with Panoramic Views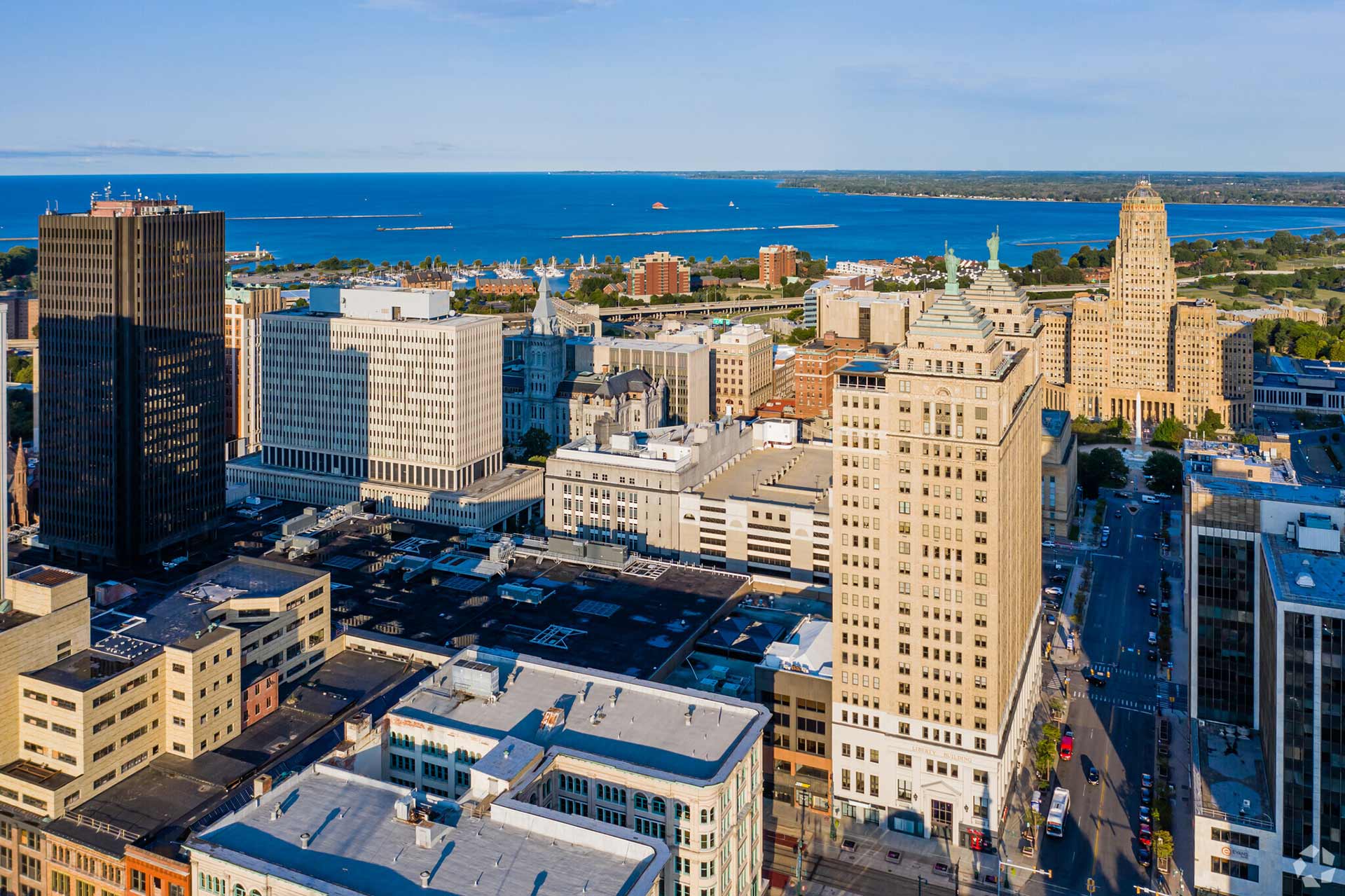 Experience the best of Downtown Buffalo with office spaces that inspire productivity and innovation. Main Place Liberty Group presents exclusive office spaces with breathtaking views and convenient parking options.
Work Above the Rest
Imagine a work environment where the Buffalo skyline ignites your creativity. Elevate your business and impress your clients with our strategically located office spaces.
Featured Buildings with Captivating Views
Historic Ambiance, Modern Views
Experience Buffalo's heritage and future from the vantage point of your office window at the iconic Liberty Building.
Urban Vistas in a Business Hub
With a prestigious address at 390 Main Street, immerse yourself in Buffalo's vibrant business scene while enjoying panoramic city views.
Buffalo from a New Perspective
From Main Place Tower, oversee the bustling city life below while indulging in the serene landscapes that Buffalo's skyline offers.
Parking, Streamlined for Your Convenience
Your office comes with more than a view. Main Place Liberty Group provides reliable and secure parking solutions to complete your professional setup.
Learn More About Parking Options
Ready to Elevate Your Business?
Don't settle for the ordinary. Choose an office space that reflects your company's vision and ambition. With Main Place Liberty Group, you're leasing space and securing a vantage point that inspires success.