Premier Coworking Space in Buffalo, NY
Welcome to the future of workspaces, blending history and innovation at Main Place Liberty Group. More than just desks, we invite you to a space where creativity soars, collaboration is spontaneous, and your business thrives.
Learn More About Our Coworking Spaces Today →
Main Place Tower
Dive into the heart of Buffalo, NY, where Main Place Tower stands and inspires. Rising 350 feet, this architectural gem is the city's fourth-highest. It boasts over 500,000 square feet of premium office space across 26 levels. Beyond its striking glass facade, you'll discover a world of convenience – eateries, stores, entertainment venues, and direct access to the Buffalo Pedestrian and Fountain Plaza.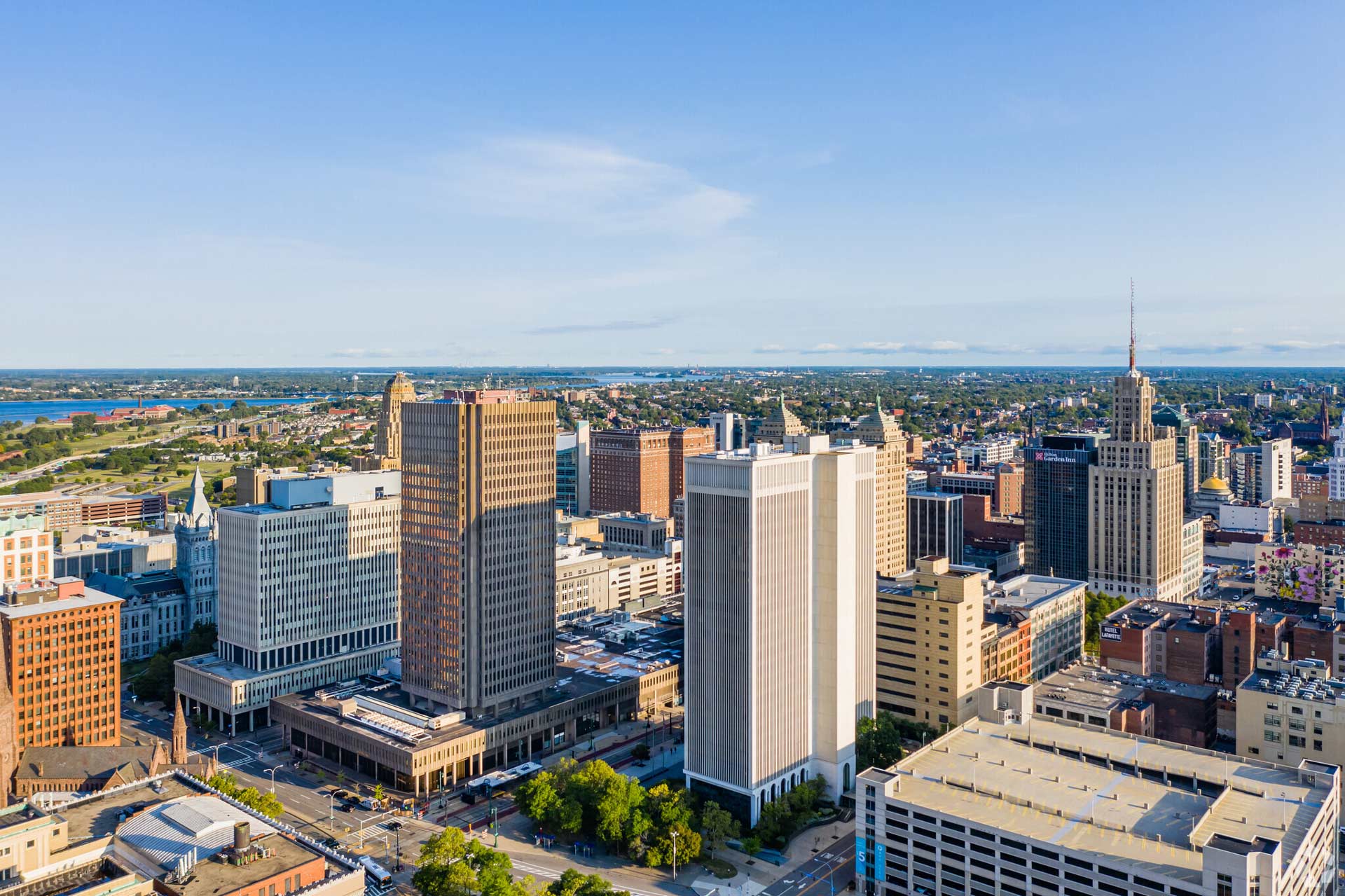 390 Main Street
Feel the echo of Buffalo's rich past as you step into 390 Main Street. Built-in the early 1900s and restored to its former glory, this eight-story structure offers 70,000 square feet of contemporary office space, perfectly balancing its historical essence. With the city's best restaurants, stores, and public transport at its doorstep, you're always in the thick of the action.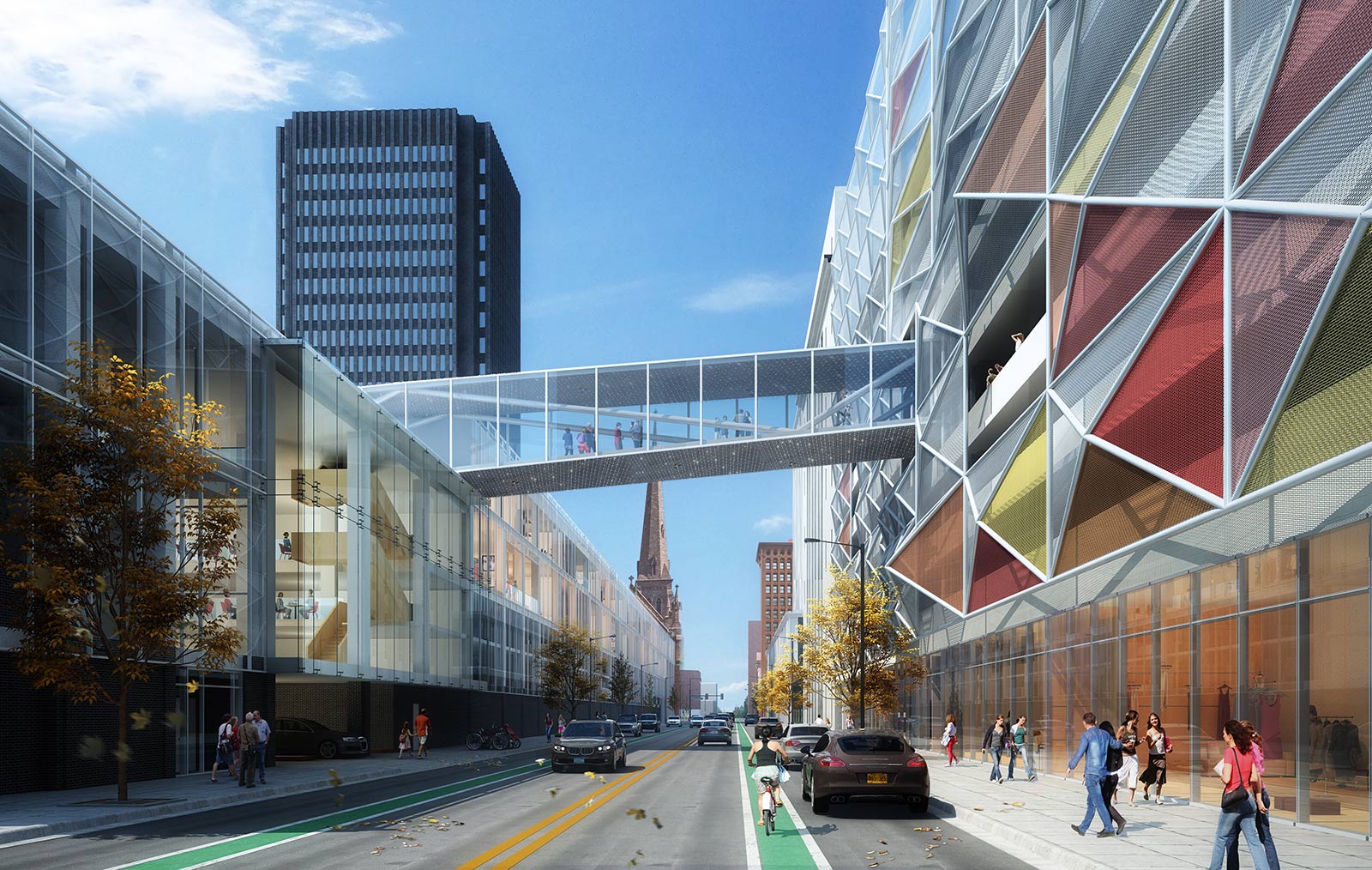 Offstreet Parking Ramp
Escape the familiar grind of hunting for parking spots downtown. With the Main Place Liberty Group's expansive underground parking facility right beneath Main Place Tower, you step from your car directly into innovation. Every slot in this 1,000-space marvel spells convenience.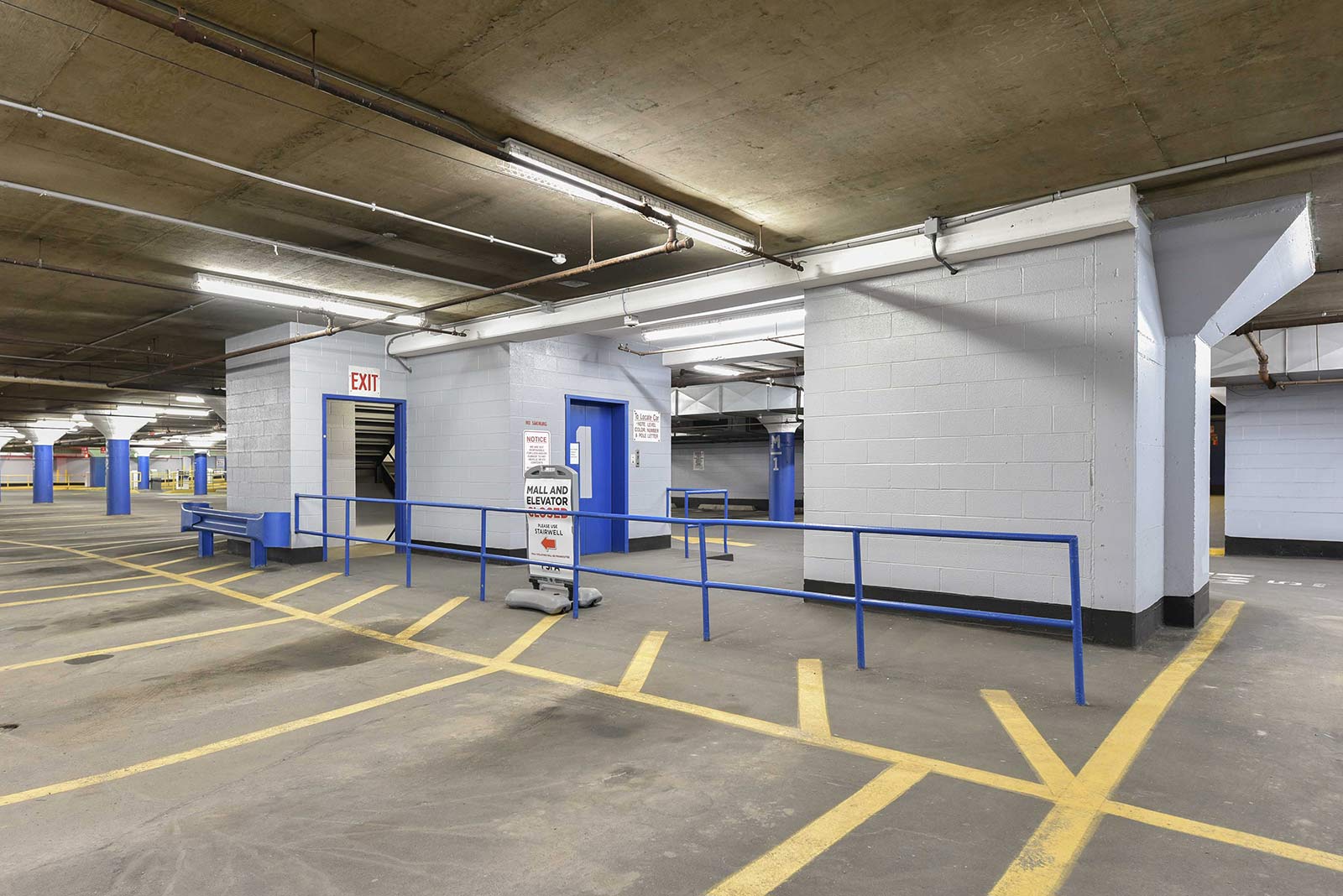 Flexible Workspace Solutions: Premium Amenities & Services
Envision a space that bends around your needs. At Main Place Liberty Group, open-plan coworking areas meet private havens awaiting your personal touch. Every square foot is a canvas for your brand's ethos and ambition.
Our offerings are crafted with precision:
High-speed internet for instantaneous connections.
Advanced security systems to safeguard your peace of mind.
State-of-the-art elevators because every second counts.
Eco-friendly heating, cooling, and lighting systems for a sustainable workspace.
Plus, fitness centers, plush conference rooms, and dedicated bike storage facilities.
Join Our Vibrant Community
Every individual at Main Place Liberty Group, from budding freelancers to seasoned entrepreneurs, weaves a unique tale. It's time to script yours. Thrive in an environment that celebrates both collaboration and individual achievements. Tap into a reservoir of potential collaborators, clients, and mentors.
Contact Main Place Liberty Group Today
Let's craft your success story together. Find a space that resonates with your ambition in the heart of Buffalo. Reach out today, and let us introduce you to the possibilities.