Find Your Perfect Office Space for Rent in Buffalo, NY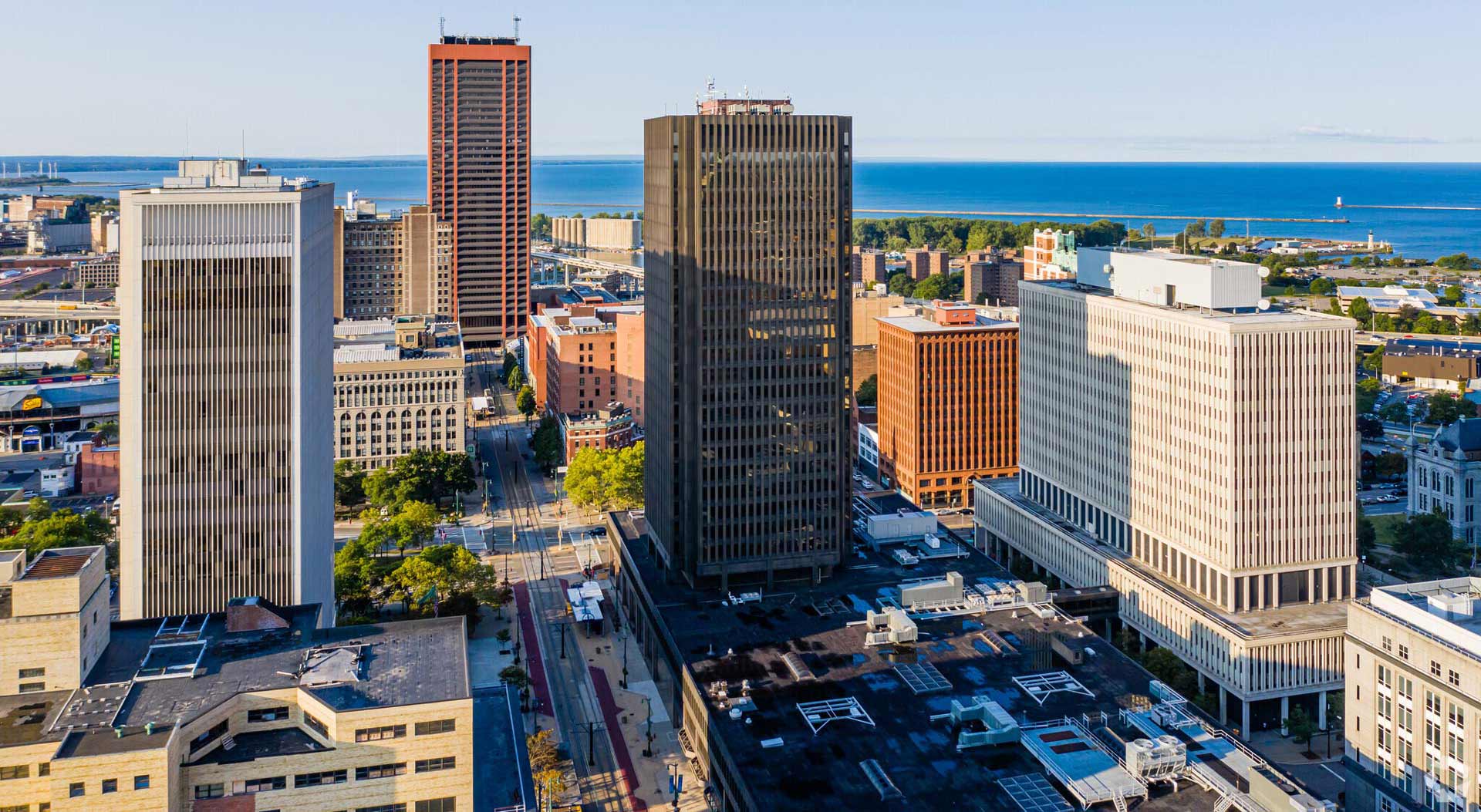 Elevate your work environment at Buffalo's most sought-after locations with Main Place Liberty Group. Our spaces blend with Buffalo's rich history, cutting-edge facilities, and inspiring aesthetics.
Main Place Liberty: Where Ambition Meets Innovation
Our office spaces in Buffalo, NY, offer businesses unique environments tailored to their needs. Whether it's a traditional vibe, a modern pulse, or a tech-driven ambiance, we have the perfect space for you.
The Iconic Liberty Building
Where Tradition Meets Modern Efficiency
Immerse in Buffalo's rich history while enjoying contemporary amenities. The Liberty Building combines its 1925 charisma with modern business needs, presenting an ideal work setting.
Main Place Tower: Sky-High Aspirations
Breathtaking Views. Limitless Opportunities.
Take your business to new heights with panoramic views of Buffalo. Located centrally, Main Place Tower offers businesses versatile spaces that adapt and evolve.
390 Main Street: The Future Awaits
Innovative Spaces for Visionaries
Position yourself at the forefront of Buffalo's tech revolution. 390 Main Street is reshaping the city's tech scene, offering state-of-the-art office solutions.
Main Place Liberty: Setting the Gold Standard
Diversity in Design: From traditional to ultra-modern, find an office that resonates with your brand.
Unbeatable Locations: Thrive in Buffalo's bustling heart, minutes away from essential city spots.
Convenience & Security: High-speed facilities and 24/7 security ensure a seamless work experience.
Customized Lease Options: Tailored solutions for diverse business requirements.
Envision Success with Main Place Liberty Group
More than just spaces - we craft experiences. Choose an environment that fosters growth, drives innovation, and mirrors your ambition. Let's redefine what workspace means together.
Ready for a Workspace Upgrade?
Main Place Liberty Group invites ambitious brands to reshape their work narrative. Explore diverse office spaces tailored to your vision and scale. Connect with us and embark on a transformative journey.