Tech Office Space for Lease in Buffalo, NY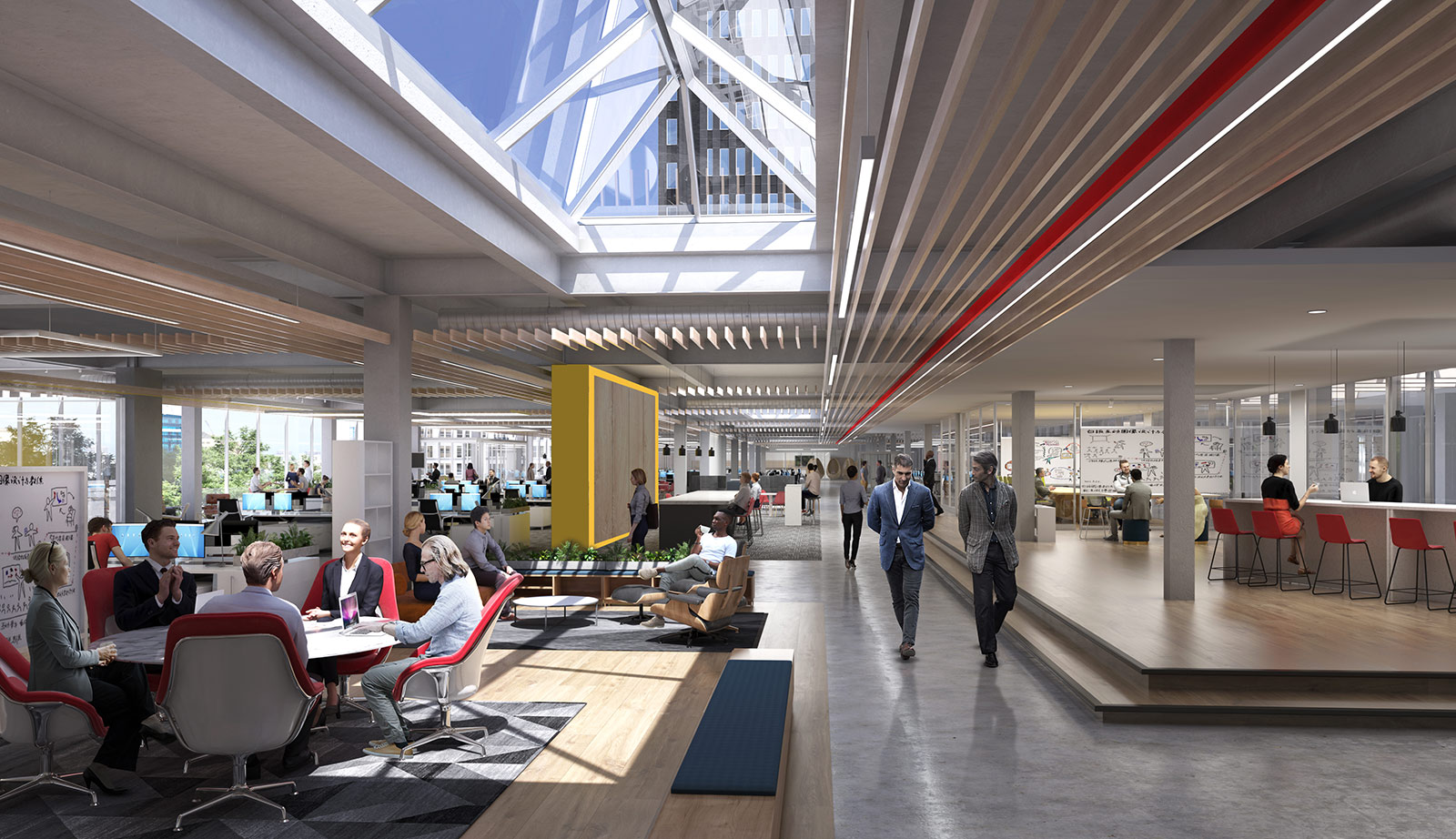 Welcome to the epicenter of innovation at 390 Main Street, where technology and ambition converge in Buffalo's vibrant core. Main Place Liberty Group is proud to offer premium tech office spaces meticulously designed for today's trailblazing businesses.
Discover 390 Main Street Book Your Tour Today
Why 390 Main Street is the Tech Hub of Buffalo
Immerse yourself in an environment that's engineered for creativity and collaboration. Our tech office spaces boast top-tier amenities within Buffalo's burgeoning tech landscape.
Features That Set Our Tech Office Space Apart:
Innovative Design:

Our tech offices are a canvas for innovation. With high ceilings, expansive floor plates, and abundant natural light from skylights, the design is not just aesthetic—it's a catalyst for creativity and productivity.
Modern Facilities: Equipped with the demands of high-tech businesses, our facilities include cutting-edge meeting rooms and ultra-fast internet connectivity, ensuring you're always ahead of the curve.
Prime Location: Positioned at the nexus of Buffalo's tech scene, our location offers more than convenience—it's a statement that you're at the heart of innovation, surrounded by the city's best eateries and amenities.
Flexible Lease Options: Our leasing solutions are as dynamic as the tech industry. From startups to established tech giants, we offer flexible terms that adapt to your business's growth and evolution.
The Main Place Liberty Group Advantage
At Main Place Liberty Group, we offer more than just office space; we provide a launchpad for your tech ambitions—partner with us to give your business the innovative edge it needs to soar.
Elevate Your Tech Business in Buffalo
Step into a realm designed for tech pioneers at 390 Main Street and discover why it's the premier choice for tech office space in Buffalo, NY.