Relocate Your Tech Company to Main Place Tower: Buffalo's Fiber Optic Hub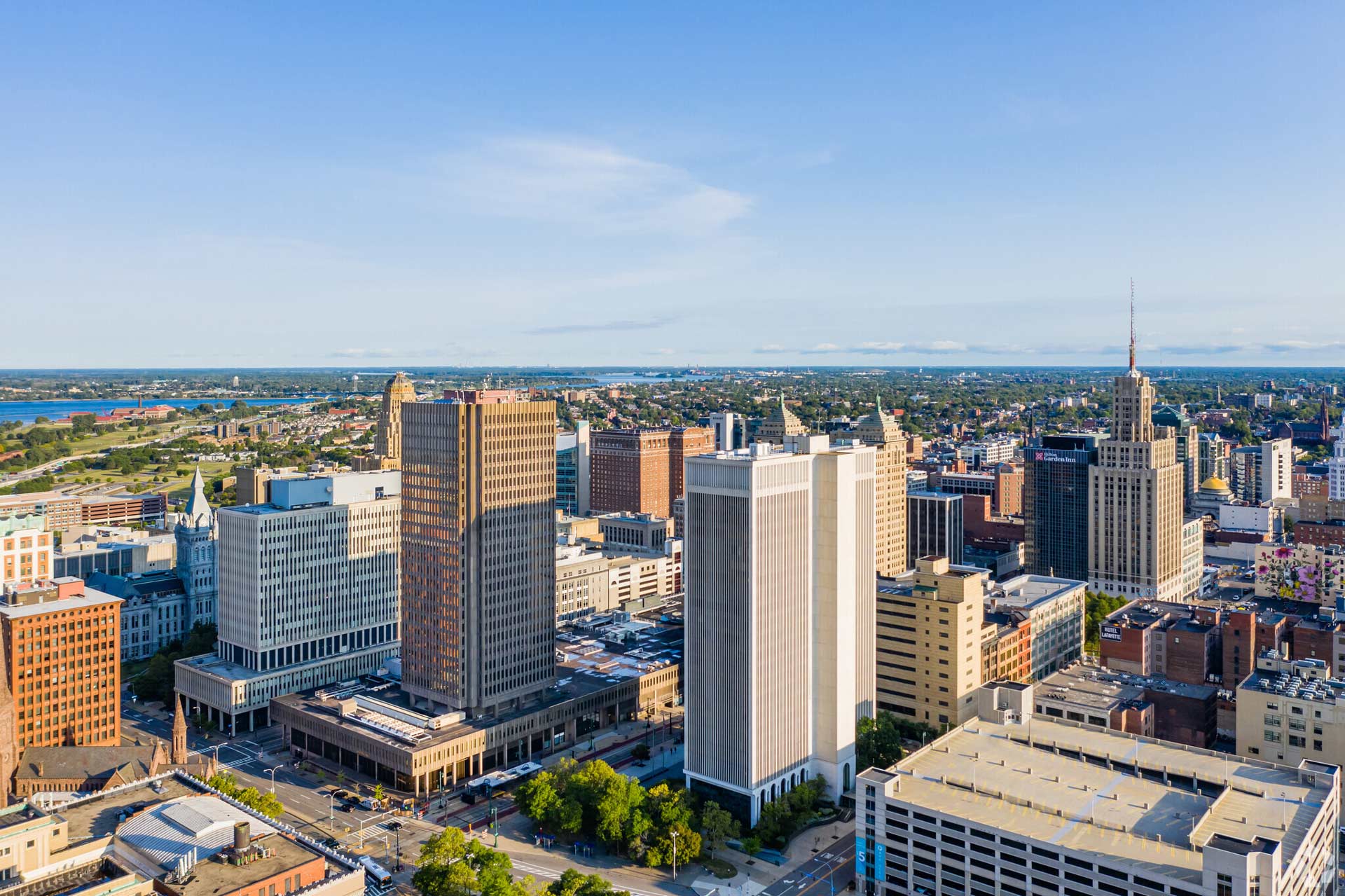 Welcome to Main Place Tower, where technological innovation meets strategic location in the heart of Downtown Buffalo. Our building is situated directly on a fiber optic hub and provides unparalleled connectivity and digital infrastructure – a tech company's dream environment.
Discover Main Place Tower Tech Benefits
Unmatched Connectivity for Your Business
Our fiber optic hub ensures ultra-fast and reliable internet, positioning your tech company at the forefront of the digital age. Here, you're not just renting office space; you're investing in the future of your business.
Strategically Positioned for Growth
As Buffalo's tech sector flourishes, Main Place Tower stands at the epicenter. Be a part of the city's innovation boom, with proximity to like-minded entrepreneurs, future partners, and leading tech talent.
Our Unique Offering: Space + Technology + Parking
Relocation is seamless when you choose Main Place Tower. We offer state-of-the-art office spaces and premier tech infrastructure, and with over 1000 parking spaces, we make commuting a breeze for you and your team.
Why Tech Leaders are Choosing Buffalo
Buffalo is not just a city. It's a growing hub of innovation. Lower operating costs, vibrant urban life, and a supportive business community are drawing tech companies from nationwide. Be where the future is happening.
Take the Next Step to Business Excellence
Your tech company deserves a space where it can thrive. Experience Main Place Tower for yourself and envision a brighter, faster, and more connected future for your business.