Office Space for Lawyers in Buffalo, NY
Seeking a prestigious address for your law firm? Find the perfect space with us! Main Place Liberty Group offers prime law office spaces in the heart of downtown Buffalo, NY, close to local landmarks and courts. Each building boasts unique amenities tailored for law firms and legal professionals.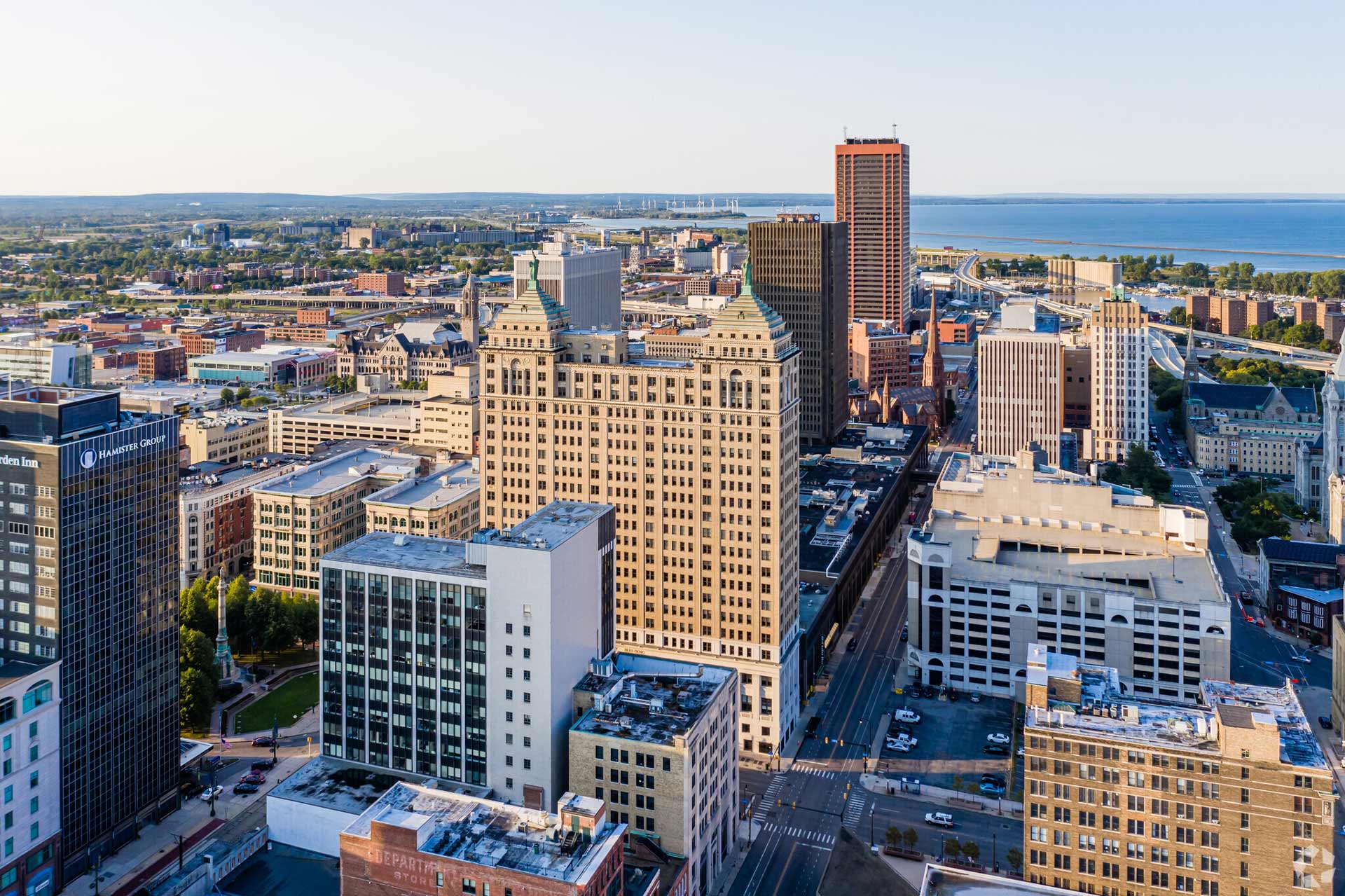 Liberty Building
The Liberty Building, a symbol of tradition and prestige for law firms in Buffalo, NY, offers fully furnished suites and full floors for larger firms. Located near courthouses with connected parking, it's the ideal setting for your firm's success.
Main Place Tower
Elevate your practice at Main Place Tower, with top-tier views of Buffalo. This premium space, perfect for law firms and professional services, sits at 350 Main Street, offering a vibrant city life and proximity to essential legal landmarks.
Convenient Parking
Forget the daily parking hassle in downtown Buffalo. Main Place Liberty Group provides 1,000 parking spots below the Main Place Tower. Sign up for monthly passes and choose your preferred location! Our quick, automated systems save you time every day.
Learn More About Our Parking Options
Contact Us Today
Plan your law firm's next big move with Main Place Liberty Group. Secure a prestigious, convenient location in Downtown Buffalo. Contact us today!